Having adequate toilet facilities is a crucial part of any music festival. A typical festival will see a lot of footfall, with potentially thousands of attendees over a day or weekend.
They are typically held in remote locations, far from a running water supply or permanent facilities, making for-hire portable toilets ideal.
Our experts have over 15 years of experience providing portable toilets to numerous clients, allowing us to provide professional advice on what facilities will best suit your festival arrangements.
affordable and reliable portable toilets
Toilets for Weddings, Parties & Private Hire
We have a variety of portable toilets to choose from, including disabled access toilets and baby changing facilities, to meet any requirements our customers may have. With our extensive range to choose from, you're sure to find what you need when you come to Toilets 4 Hire Ltd.
Our professional team will be more than happy to offer expert advice and suggestions for which of our wedding, party and private hire facilities will best suit your needs.
Weddings
Marquee weddings and other celebrations in remote locations will naturally require portable toilets. With all your guests celebrating and, in most cases, drinking, it is prudent to have at least some additional facilities. Our experts can design the perfect arrangement for your wedding.
Private Parties
If you are hosting a private party with numerous guests attending, portable toilets provide an excellent solution to any extra demands on your existing facilities. With our extensive range of options, we can arrange any amount of portable loos you think your private party will need.
Local Fetes
Like other outdoor events, village fetes are again usually removed from running water supplies and permanent facilities. That is why Toilets 4 Hire Ltd ensure reliable portable toilets for hire to all customers throughout Gloucestershire. Our services will guarantee your local fete is a success.
Festivals
Again, festivals expecting numerous attendees cannot underestimate the number of toilets they will need. With our expertise, you can safeguard your event against any eventuality. We have years of experience providing professional portable toilets and understand the pitfalls organisers usually encounter.
Fairs
Fairs, whether they be Christmas-themed or otherwise, usually see more visitors than fetes. Therefore, to accommodate these additional guests, fair organisers will want to ensure they have adequate facilities. With our professional team to guide you, you can guarantee your fair will be an enjoyable experience.
Sports Events
Like weddings and festivals, sporting events are typically held in locations that are removed from permanent facilities, whether at an athletics track or other outdoor venue. With our domestic and commercial toilet hire service, you can guarantee that all guests and athletes are kept comfortable throughout the day.
range of toilet facilities to choose from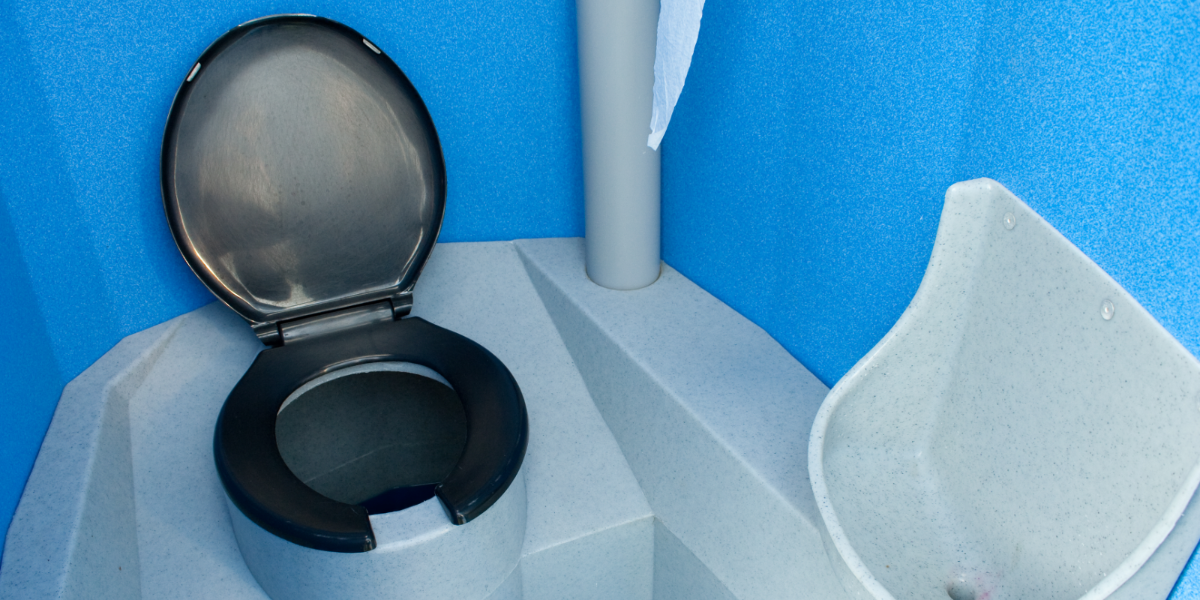 Showers & Toilets
For Local Events
Alongside our dependable portable toilet services, Toilets 4 Hire Ltd also provides portable showers and other facilities for local events in Gloucestershire. If you are hosting a local event in Tewkesbury, Cirencester, Stroud or any other location in the South West, we are your best choice for high-quality portable facilities.
Our team has many years of experience helping event organisers with their requirements, allowing us to offer unique insight and design the perfect bespoke arrangement for any event. If you are unsure of what connected toilets or mobile showers your event might require, we are here to help.
Gloucestershire Portable Loos
If you are looking for portable loos in Gloucestershire and the South West, Toilets 4 Hire Ltd is your best choice. Our facilities have all the necessary sanitary equipment to keep you and your guests safe. Each of our temporary showers or portable toilets provides excellent privacy and comfort, guaranteeing customers satisfaction.
Our portable loo hire service is affordably priced, meaning you can create the perfect arrangement for your event without eating into your budget. We understand this is an important aspect of any event, from village fetes and fairs to larger music festivals or corporate hospitality. With our expertise to guide you, you can rest assured that your event will be a success.